"I've had hearing loss since I was a kid. I went through elementary, high school and college compensating by reading lips and facial cues. I didn't realize how hard I had to work to do what other people did effortlessly. My boss noticed that in meetings I asked for repetition a bit more than normal and encouraged me to get my hearing loss treated. I came to Humboldt Audiology 3 years ago and they changed my life. With their care and hearing aids, I hear my family, at work, the ocean, birds chirping; so many things that make life easier and richer. They know how much I depend on my hearing aids and are always helpful and kind whenever I need anything."
—Peter F.
"I came to Humboldt Audiology because I was told they had the latest technology in hearing aids. It has been life changing! I can hear the birds chirp again! I can carry on conversations! And they are comfortable!"
—E. Chew
"My hearing loss was getting progressively worse and the hearing aids from the 'Big Box' store that I had been wearing for several years were just not adequate. Restaurant and telephone conversations were difficult to understand.
A friend encouraged me to get a real professional hearing assessment from someone who understood the newest technologies available, Humboldt Audiology. They went well beyond the usual booth testing … tone in the right ear, tone in the left ear, etc. They asked detailed questions about my personal life, hearing needs at home, at work, specific relationships, activities, and pastimes.
My new hearing aids, mated to a smart phone via Bluetooth, are easily adjustable for different environments such as a restaurant or in a car. Telephone conversations audio streamed directly to the aids are crystal clear. I can even listen to an audiobook or podcast with the audio going directly to the aids.
A professional hearing assessment and guidance from Humboldt Audiology has led me to the appropriate hearing aid technology and a big improvement in my life."
—Carl W., Retired Health Care Provider
"Hearing aids changed my life. I wish I would have done it sooner. Hearing goes so gradually that I didn't realize everything was missing. Come to find out, I was missing a lot. The other day I noticed it was raining. I also realized I hadn't yet put on my hearing aids. When I did, I discovered that it wasn't just raining, it was pounding down rain. And the birds, I love hearing them again! It is amazing what a difference my hearing aids make."
—Donna H., Arcata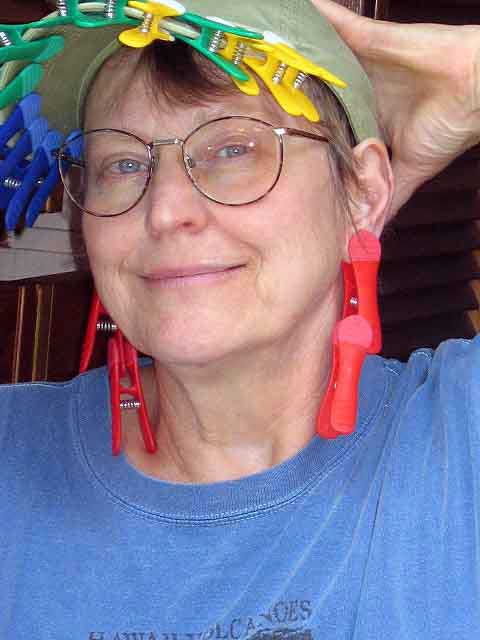 "I lost my hearing sitting in the front row of "The Who". I guess if it has gotta go, might as well be music that takes my hearing. My spouse was tired of yelling and I knew Joanna, so I decided to give it a try. At first I didn't wear them, but then I realized I could hear better and since I wanted to join in the conversation, I started wearing them more. Now, I hear more easily and people no longer have to shout at me."
—MaryLou W.
"I came to Humboldt Audiology for a second opinion after the office staff of my previous audiologist would not allow me timely access for a simple concern. I was recovering from an ear infection and up against an insurance deadline. From my first inquiry on the phone with Rucinda in the front office through all my subsequent visits my concerns have been heard and met well beyond my expectations. That everyone is so pleasant is just icing on the cake!"
—Mike M.
"I have been hard of hearing since I was born. As a kid, I was really self-conscious of my hearing aids and wore them on and off. In fifth grade, someone noticed something behind my ear, and I immediately covered it, horrified. I stopped wearing my hearing aids after that. Nine years later, I decided I had been missing so much of my life simply because I couldn't hear. In August of 2017, I decided to try to find hearing aids that would work for me. I was recommended to Humboldt Audiology, and, like all other doctor visits, I was not particularly looking forward to it. I had been going through a very hard time in my life at that point, so I really appreciated the warmth that met me when I entered the office. I was greeted cheerfully by Rucinda, who absolutely brightened my morning and welcomed me to the office. I was then seen by Dr. Speer, who was so positive and understanding, and for me, being really self-conscious and scared about once again pursuing hearing aids, talking to him was a huge relief. I knew I wanted something discrete so I could feel good about wearing them. He set me up with some small, in-the-canal hearing aids, and I have been wearing them every day ever since. I love these hearing aids so much! They fit my ears perfectly, they are small and not very noticeable, and they have different settings that I can use in basically all kinds of noise environments. For the first time in my life, I am actually confident and proud of my hearing aids, and I no longer try to hide them. I don't think I would have gotten to this point if it were not for the amazing people who work at Humboldt Audiology. Every single person there is so kind and thoughtful. I am very grateful for everything Humboldt Audiology has done for me."
—Audrey, Eureka
"I had severe hearing difficulties for years. Old school hearing aids only half worked. I then went to Humboldt Audiology and they introduced me to the new technologies in hearing. It made all the difference in the world. I didn't really know what I'd been missing. Quality products, friendly staff and great customer service. I highly recommend them."
—Jon G. Sapper, Fortuna
I always look forward to coming to Humboldt Audiology for my appointments. Everyone is always so kind and friendly. You can really feel that they love what they do. I am so pleased I finally decided to treat my hearing loss. I have always been an outgoing person and I was starting to feel uncomfortable and hesitant in social situations, not hearing clearly, asking for clarification and saying "what" a lot. Now that I have treated my hearing loss, I am comfortable and enjoying social situations, again. I can't believe I waited so long.
—Dennis Wilson
"I was in my early 50's when I finally sought help for my hearing loss. I would isolate myself because conversations were so hard for me. My work, social and even family relationships were suffering. My grandchildren were growing up and I couldn't understand what they were saying. I was often looking to someone else to relay what they wanted to tell me.
Getting my hearing aids was the best gift I have given myself. I can now engage with my family and friends and not give up on conversations because it is too difficult to understand.
After six years with my first set of hearing aids, I have come to Humboldt Audiology for my new and improved set! Dr. Speer listened to my concerns, and wants, and guided me to the type I chose; I am beyond happy! The quality of my hearing is great and the comfort of these in ear devices is fantastic. Dr. Speer nailed it in helping me choose the best type for me. I always feel comfortable with him and all of the office staff. They make me feel valued and appreciated as a patient. That means a lot to me. I know they will always do their best to take care of me.
As only people with hearing loss know, to be able to engage with others and enjoy quality of life, you need to be able to hear. I am so grateful that we have such an excellent team at Humboldt Audiology to help me continue with the quality I now have."
—Robin B.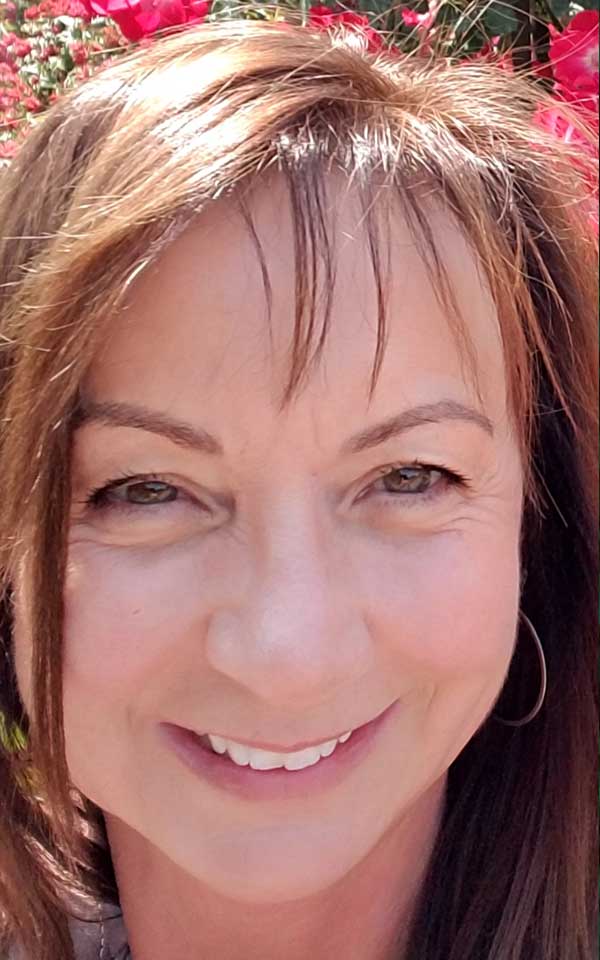 "I had been suffering from hearing loss for years and was not willing to admit it. The alarm would go off on my watch and I would not hear it, but other people would and ask If I had heard it, 'I would say hear what'? Finally my wife convinced me to have my hearing tested. I did, and was diagnosed with severe hearing loss in both ears. I still was not thrilled about wearing hearing aids. I felt like it would make me look like an old man at the age of 53. Then I got my hearing aids and oh my gosh! I was amazed at what I could hear! I didn't care if they made me look old, and they don't. I could hear birds and that annoying alarm on my watch too. I really like how my hearing aids have changed my life. I'm not always saying, 'what's that' when someone asks me a question. My new hearing aids are hardly even noticeable and I love the blue tooth technology and many other features.
I also want to express how friendly everyone is at Humboldt Audiology. Rucinda and Emily are always so pleasant to talk to on the phone and in person. Dr. Ostermeier explained to me everything in detail about my hearing loss and how my new hearing aids would work for a better, safer and happier life. Matthew has been a great help too. He has gone above and beyond helping me deal with my insurance and seeing my needs are met."
—Doug