Professional Organizations
Care Credit
CareCredit, the leader in patient/client financing, has helped more than 3 million patients/clients get the treatment or procedures they needed and wanted. With a comprehensive range of plan options, for treatment or procedure fees from $1 to over $25,000, we offer a plan and a low monthly payment to fit comfortably into almost every budget.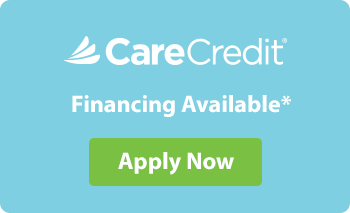 American Academy of Audiology
The American Academy of Audiology is the world's largest professional organization of, for and by audiologists. The active membership of nearly 7,000 audiologists join together to provide the highest quality of hearing healthcare service to children and adults described by their national slogan "Caring for America's Hearing." Check out their web search feature to answer all your hearing questions!

Better Hearing Institute
The Better Hearing Institute (BHI) is a not-for-profit corporation founded in 1973 that educates the public about the neglected problem of hearing loss and what can be done about it.
The American Tinnitus Association is a nonprofit organization committed to a cure for tinnitus. ATA provides education, advocacy, research, and support for those impacted by tinnitus.
National Council on Aging
Founded in 1950, NCOA is dedicated to improving the health and independence of older persons and increasing their continuing contributions to communities, society, and future generations.
Links to Product Suppliers
AGX Hearing Aids
Only AudigyCertified™ professionals have access to AGX Hearing Aids — always the most advanced and effective technology available. But great technology is just the beginning for us. Understanding the way you live, your personal hearing needs, and the better-hearing goals you have for yourself helps us craft a more personalized and comprehensive hearing solution than anyone else could offer.
TV Ears®
Doctor Recommended, TV Ears® is a powerful medical device that has helped thousands of people with mild, moderate, or severe hearing loss hear the television clearly without turning up the volume. Enjoy TV at your own volume and eliminate loud TV.

Westone
Westone Laboratories, Inc. is widely recognized as the worldwide leader in the design & manufacturing of custom earmolds for hearing healthcare and other applications. Westone carries thousands of products for hearing care professionals and their patients, including custom earmolds, musician's ear plugs, surfer's plugs, swimmer's plugs, musician's monitors, and more.